Send Inquiry
Potassium Dichromate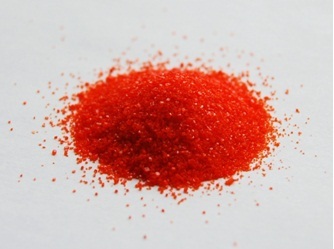 Potassium Dichromate
The offered ambit of Potassium Dichromate is highly demanded in the market. It is the chemical compound that contains potassium and dichromate ions with the chemical formula K2Cr2O7 (K2Cr).The chromium is in its +6 oxidation state.

Molar Mass: 294.185 g/mol
Appearance: Bright red crystalline

Applications
Construction, leather tanning, ethanol determination, cleaning, silver test sulfur dioxide test, photography and wood treatment.

Properties
It is a bright red crystalline solid. In acidic conditions, it is a strong oxidizing agent. It is non absorbent, easily soluble in water and toxic.

Packaging
Local - 50kg HDPE Bag with Airtight poly liner inside
Export- 50 kg fiber drums.